What is Web Design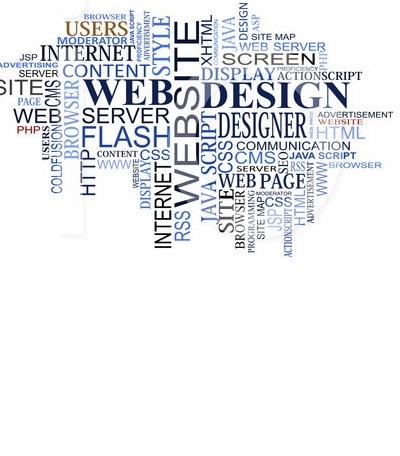 Web design is the skill of creating presentations of content (usually hypertext or hypermedia) that are delivered to an end-user through a web browser. We provide professional web design services to individuals, small and medium businesses as well as corporations and government. What web design consists of at compbuilding is gathering the specific needs and goals of our customers and creating a plan to deliver them.
Our Web Design Process
The Web Design process encompasses several different phases. A brand needs to be established meaning a look and feel for the site. This branding includes a logo, color scheme and fonts. Next in the process is coming up with the central layout for the pages in your site. Will it be fixed-width, left anchored or centered? Usually you'll want it to be fixed-width and centered. Will there be ad space on the various pages? How many and what pages will you have in your site? We will need to procure the images for your site. If you don't have all the images we need, we will obtain them from stock photo companies with the required copyrights. We also have a library of different icons to use for custom designed sites.
Compliance and SEO
An important part of web design is creating W3C compliant websites. W3C compliant sites ensure that your site is properly displayed by all browsers. Search Engine Optimization is the next factor to consider. We will use relevant keywords for the naming of pages and headers on your site. The proper Meta tags will be used to inform search engines about your site. When adding content we will make sure it is relevant to the keywords being used for that particular page.
Web Design Packages
All Web Design Packages include 1 year Domain Name Registration(if needed), 1 year Web Hosting and 1 year of support for the Site (all renewable each year).
Templated Web Design
Logo Design
Simple Customizations
Template Photos Included
SEO
W3C Compliant
Templated sites are for a quick set-up. Yet still give a professional quality look and feel. Simple customizations include changing fonts, images and color schemes. All the features of a fully customized site in a third of the time.
More Details
Customized Template Design
Logo Design
Advanced Customizations
10 Stock Photos Included
SEO
W3C Compliant
You like the basic look and feel of one of our templates but you want to give it a unique feel. We can change the images, image locations, fonts, colors and page layouts to give it a customized spin.
More Details
Full Custom Design
Design features TBD
3 Logo Designs
Fonts, Colors, Layouts
20+ Stock Photos TBD
SEO
W3C Compliant
Custom design sites will have a unique look and feel that will be born out of interaction with the customer and our design experience. We will choose images, fonts, page layouts, color schemes and icons.
More Details
Fill out our
questionnaire
and let us get started with your Web Design Project.